Clay County Real Estate Is Filled with Adventure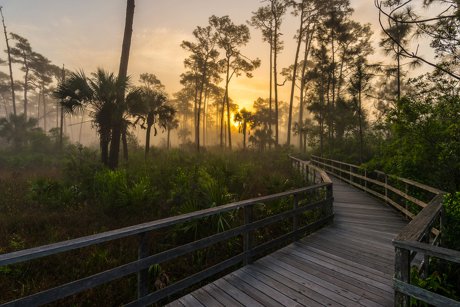 Clay County real estate is located in the Northwest region of Florida. It is west of the historic city of St. Augustine and just below the famous city of Jacksonville. With the county's convenient location near the St. Johns River, those living in Clay County enjoy almost endless scenic views, beautiful woodlands, and an abundant natural beauty that engulfs the area.
As a haven for the people that have a love for the outdoors, Clay County provides a sense of relaxation and peace. The area is home to great agricultural resources and recreational spots. Clay County boasts many wonderful schools, contains a great economy, and offers a variety of fun activities for those who love being outside. With miles of rivers and lakes, citizens of the area enjoy plenty of water based sports. Many regular activities include kayaking, hiking, paddleboarding, boating, fishing and biking. Trails wind throughout the Clay County providing hours of scenic trails to explore. Spectacular golf courses in Clay County draw in athletes vying for hole in one shots and great afternoon games.
History Is Rich and Colorful on Clay County Property
Heritage is something to be proud of and Clay County property owners are protective of the community's roots. The Historic Preservation Board works with due diligence to preserve the past keeping it a valuable asset for the all generations. Volunteers meet frequently in the historic Courthouse in Green Cove Springs to keep up to date with happenings.
With a county so unified in community, there are always events that everyone can enjoy! See the local theater productions and witness the adults and children of the area provide laughs and entertainment! Hear the many stories that come from these people and their diverse backgrounds. Cities located on Clay County real estate meet consistently for special events. The farmers and art market in Orange Park provide residents with an open air shopping arena to select top quality groceries and other merchandise.
Cruise on down to Clay County for a look around. It's guaranteed you'll like what you see.